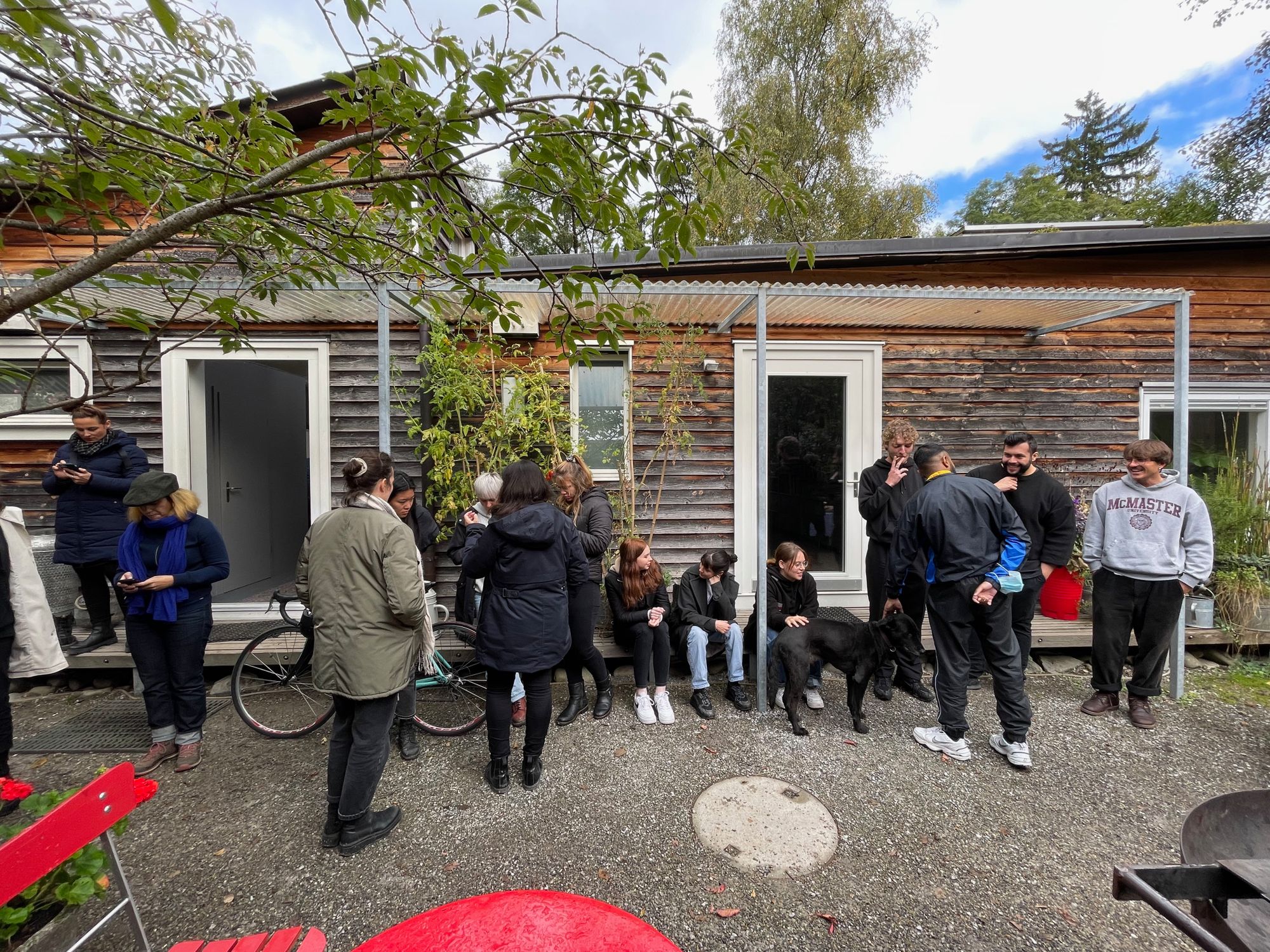 Free Flow
The free flow seminar is a two day event where we interaction design students have time to discuss and think about our bachelor thesis topic.
library exploration
In preparation to the event, every student had to go to the library and pick three books by its cover that appeal to one. The three books I chose were mostly about one's own well-being. In the last three years, several family members passed away and therefore I was thinking a lot about this topic. What is important in life, what should one focus on and in the end how to die happy.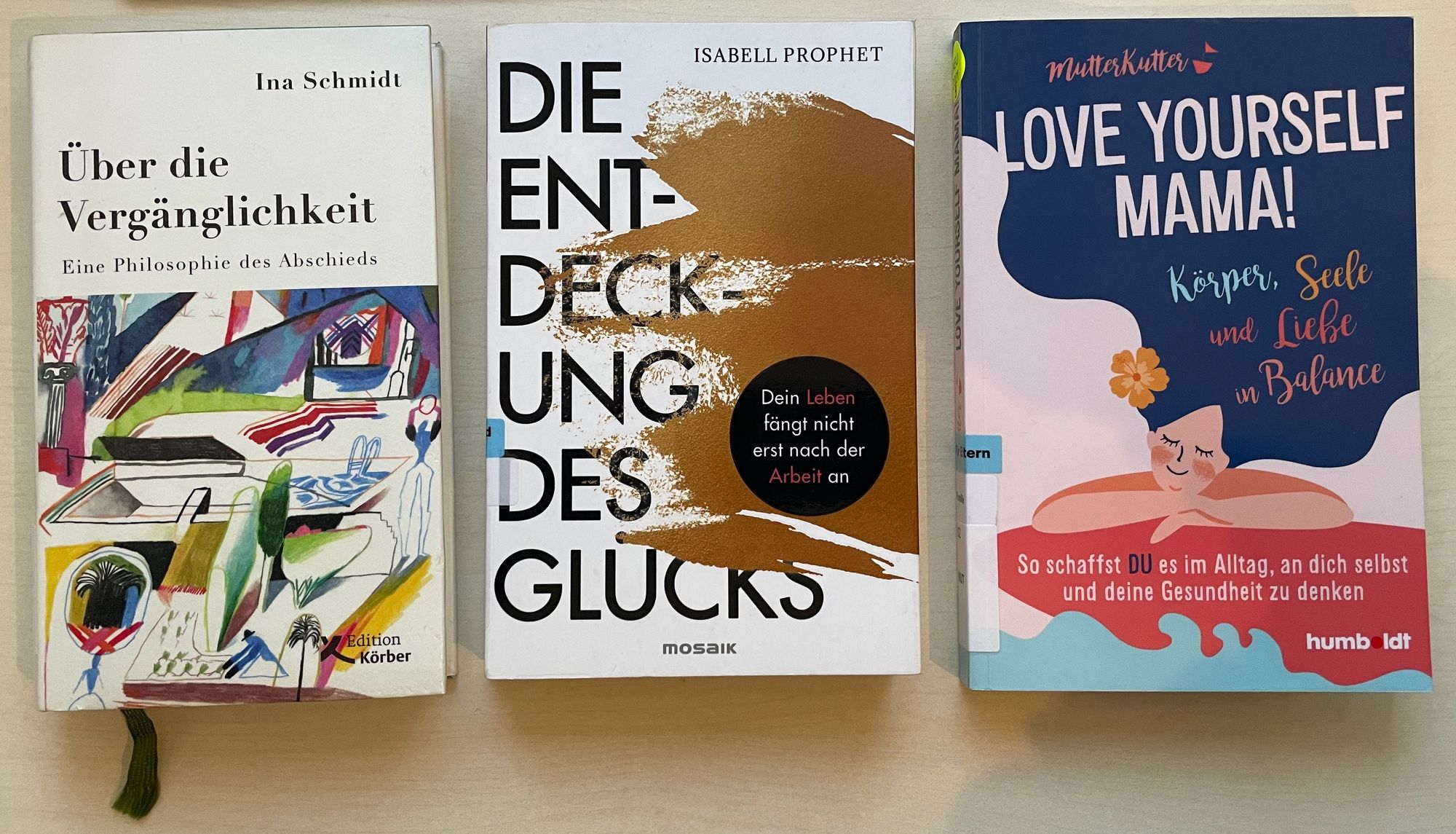 Über die Vergänglichkeit – Eine Philosophie des Abschieds (engl. about the transience – A philosophy of farewell.)
Die Entdeckung des Glücks (engl. the discovery of happiness) → Mostly regarding the job situation. Working is a big part of someones life and therefore it should be at least fun 😇
Love yourself mama! → How to look for yourself, when other people are demanding. In this case your own children.
We split up in different groups and discussed the topics and gave each other feedback.
Ideation walk
After lunch we went for a walk and the task was to talk to every mentor about our ideas we had for the bachelor thesis. At the moment I still have a lot of ideas in my head and therefore I had a lot of different conversations.
So far I know, that I would like to work on something related to healthcare. Because I did my civil service in different hospitals I have already a good starting point. I like the fact that it is a complex system, with a lot of stakeholders and different needs. Furthermore I love working together with people.
One idea I have at the moment is to accompany young parents in the process with their newborn. I had a great talk with one of the mentors about that, because he is a relatively young parent. He told me a lot about the situation he was in.
ideation speed dating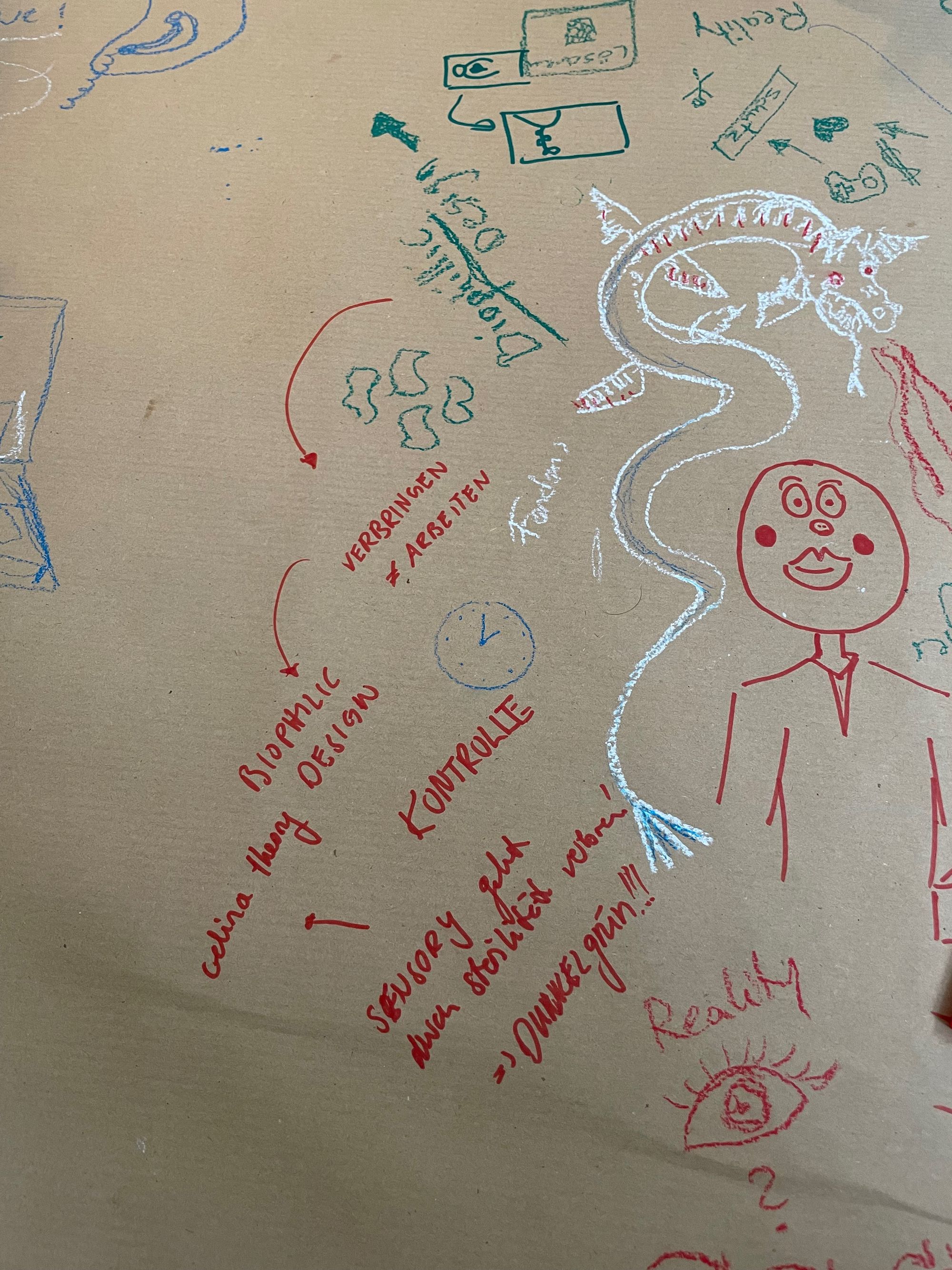 At one point we also did some 5min ideation brainstorming. It was great to hear the others opinion and at some point even better ideas emerged. Celina had the idea to bring more biophilic design into the hospitals, which makes a lot of sense.
Performances
Each of us had to perform a short stand-up performance. From fitness exercises to self written rap texts, a lot was presented. It was fun and lovely to see that everyone was confident to perform something.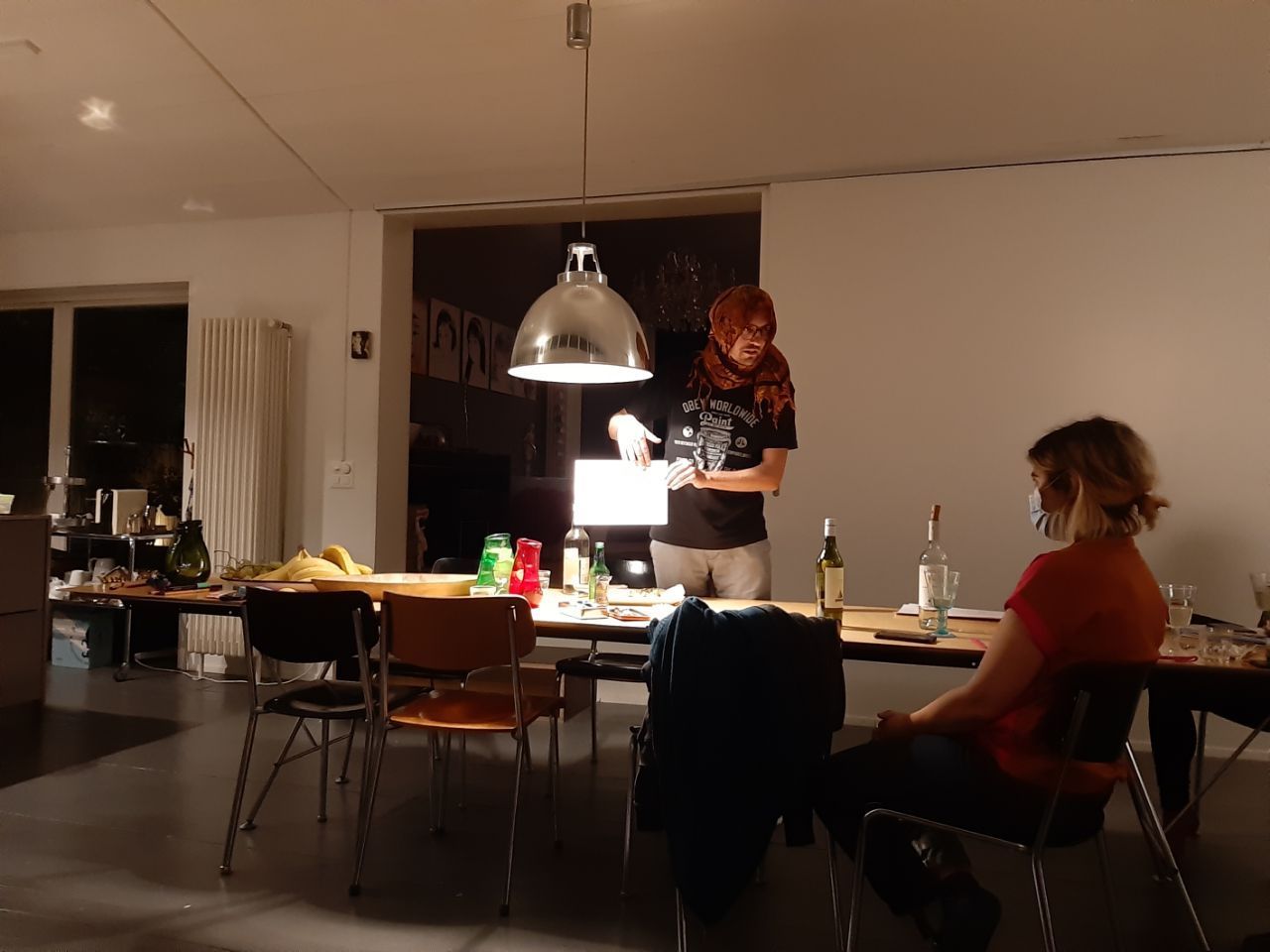 Reflection
What impressed me the most is the cummulative knowledge that our class holds. We never used our smartphones and computers to research something and nevertheless, I learned a lot in those 2 days.